Having formally announced our partnership with Nottingham Forest nearly a month ago, the team were excitedly anticipating the first game of the season.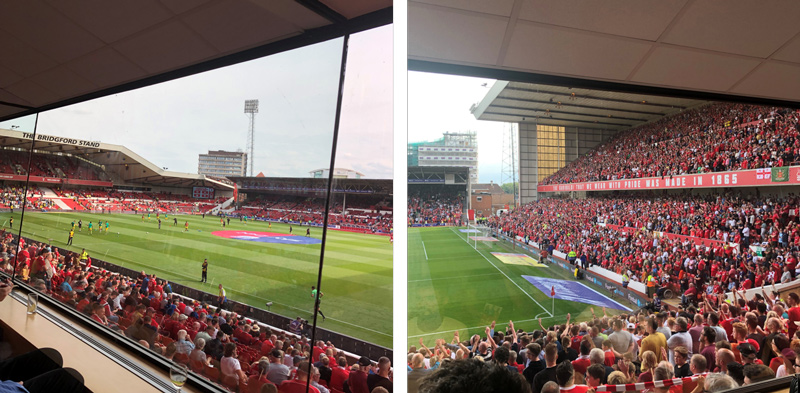 As official back of shirt and training wear sponsors, the UK Meds logo appears on all of the first team shirts, on the front of all the training shirts and bibs and at various points around the stadium.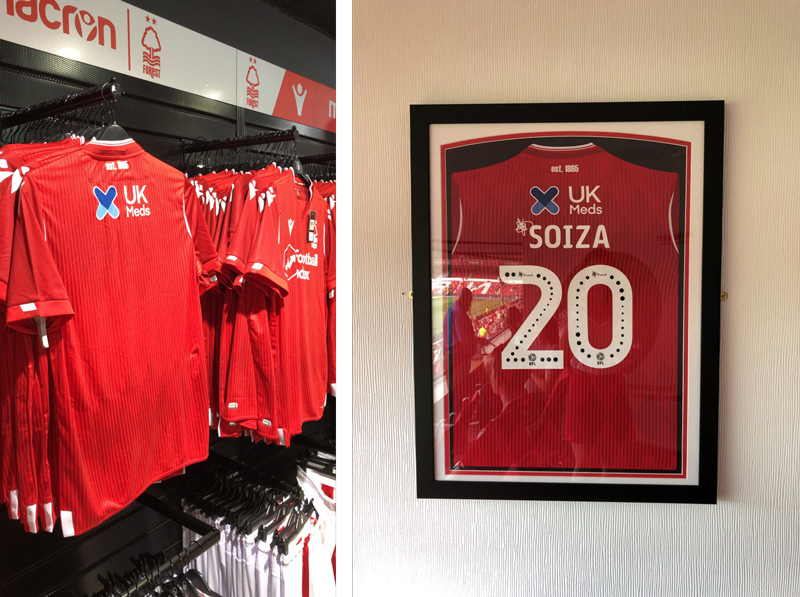 Making the most of the opportunity to showcase our logo to a mostly brand-new audience of over 30,000 people, we partnered with Jigsaw Sports Branding to design and install banner hoarding across two different levels of the Main Stand, as well as a drop banner on the Trent End stand next to one of the large screens.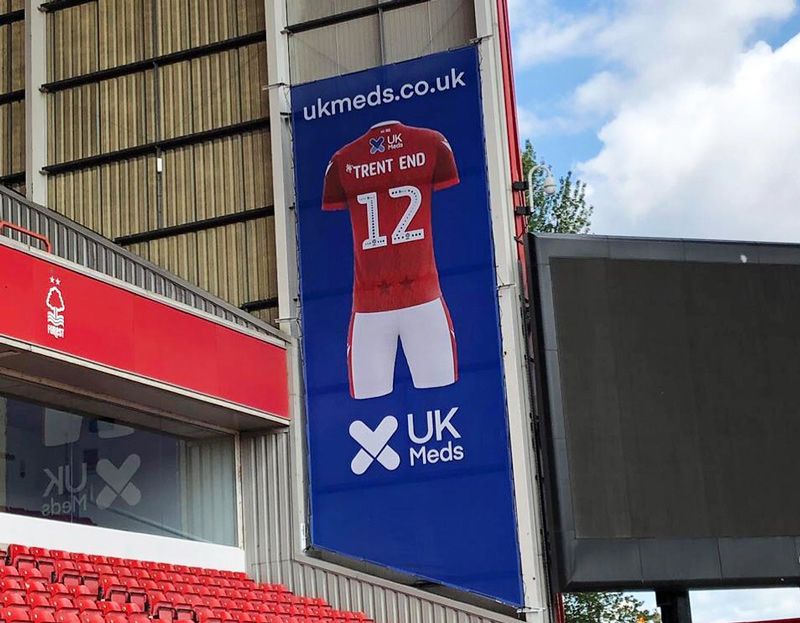 Along with the banners, our logo and website also appeared on two 3D pitch mats, and we promoted our service offering with posters inside the male and female toilets.
As well as the static coverage, there were a number of animated opportunities to utilise as part of our partnership. Recruiting the design skills of Nottingham-based agency, Ginger Root, we ran a couple of different videos on the big screen that were broadcast to the entire stadium at various points throughout the game.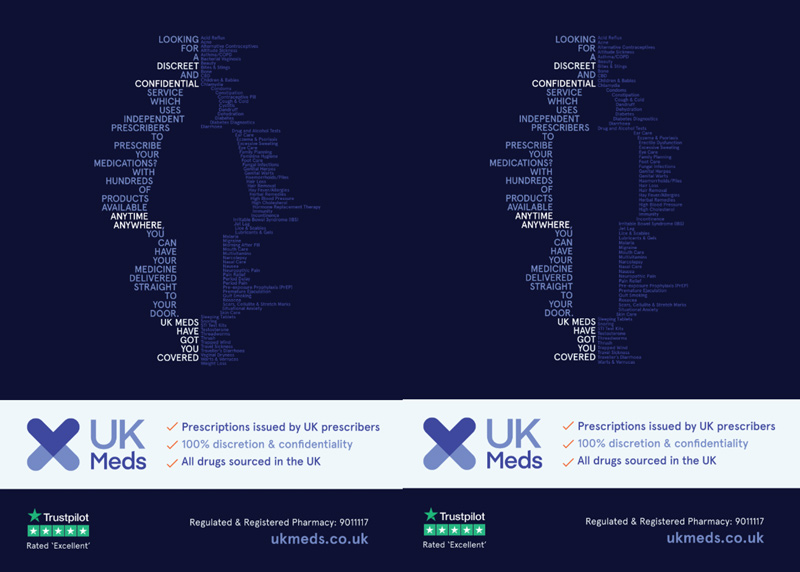 Of course, successful marketing and brand awareness is not often 1 dimensional. Bolstering our printed and digital efforts around the stadium, we wanted to really make a splash for the first (televised) game of the season. So we sent a number of team members, donning very fetching UK Meds hats and t-shirts, out to the stadium and surrounding areas to engage with the football fans.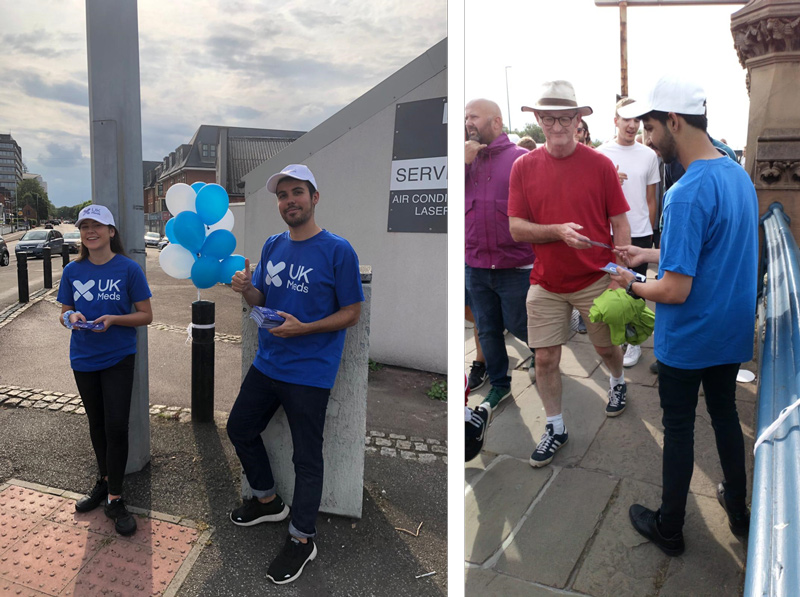 Not only were we giving away flyers containing exclusive discounts, we also had a number of selfie frames so that game-goers could get some nice shots of themselves before/after the match.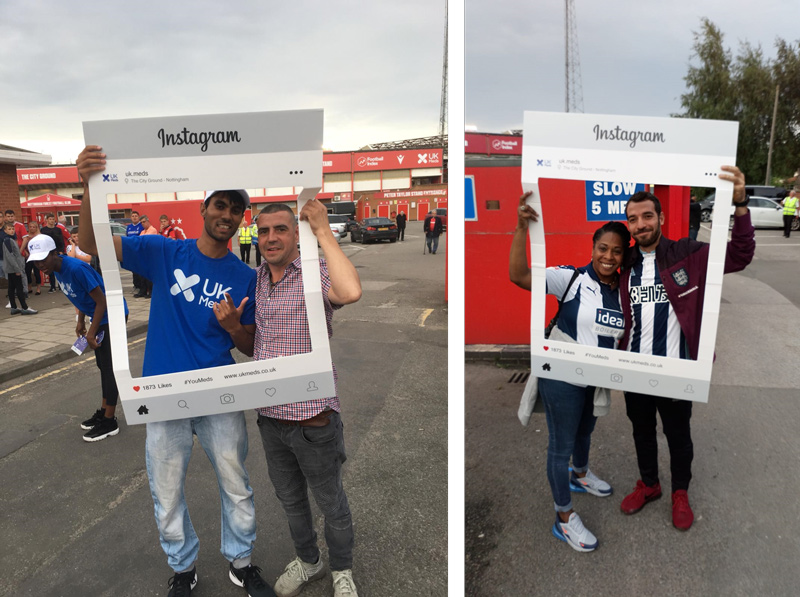 Although, we think that the smiles would've been considerably wider on the photos taken before the game. Despite a valiant effort and a great sense of pride and spirit around the stadium, Nottingham Forest were unfortunately beaten 2-1 by West Brom. But we're only one game in. We're sure there's plenty more to see from Forest throughout the season and there's certainly more to come from UK Meds!